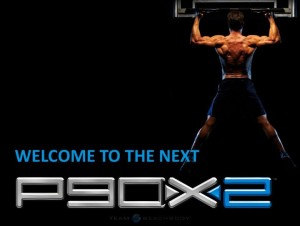 Calling all Power 90, P90x, Insanity, Chalean grads!!! Are you ready for P90X2?
You can pre-order from me on Sept.1! That is 5 days before it's available on beachbody.com.
By pre-ordering through me, you also get FREE shipping and handling, 2 extra workouts only available to those ordering through Teambeachbody coaches, and guaranteed delivery by December 22nd. Plus, Tony Horton may deliver it to you himself.

If you're planning on pre-ordering, set up your free account by click my FREE JOIN button at the top of my site.
Why Pre-order? For starters this is going to be huge! Beachbody hasn't seen this much anticipation for any product release, ever. So those that Pre-order first, will in the same order receive their order.  There will be weekly prizes and did I mention that the grand prize winner will get a personal copy delivered by the man himself?
So make sure you check back in Sept 1st for the official sign up form to be posted here!