My Shakology package arrived today! So I'm filling out the shipping addresses and mailing individual shakeology samples to all those that requested a sample.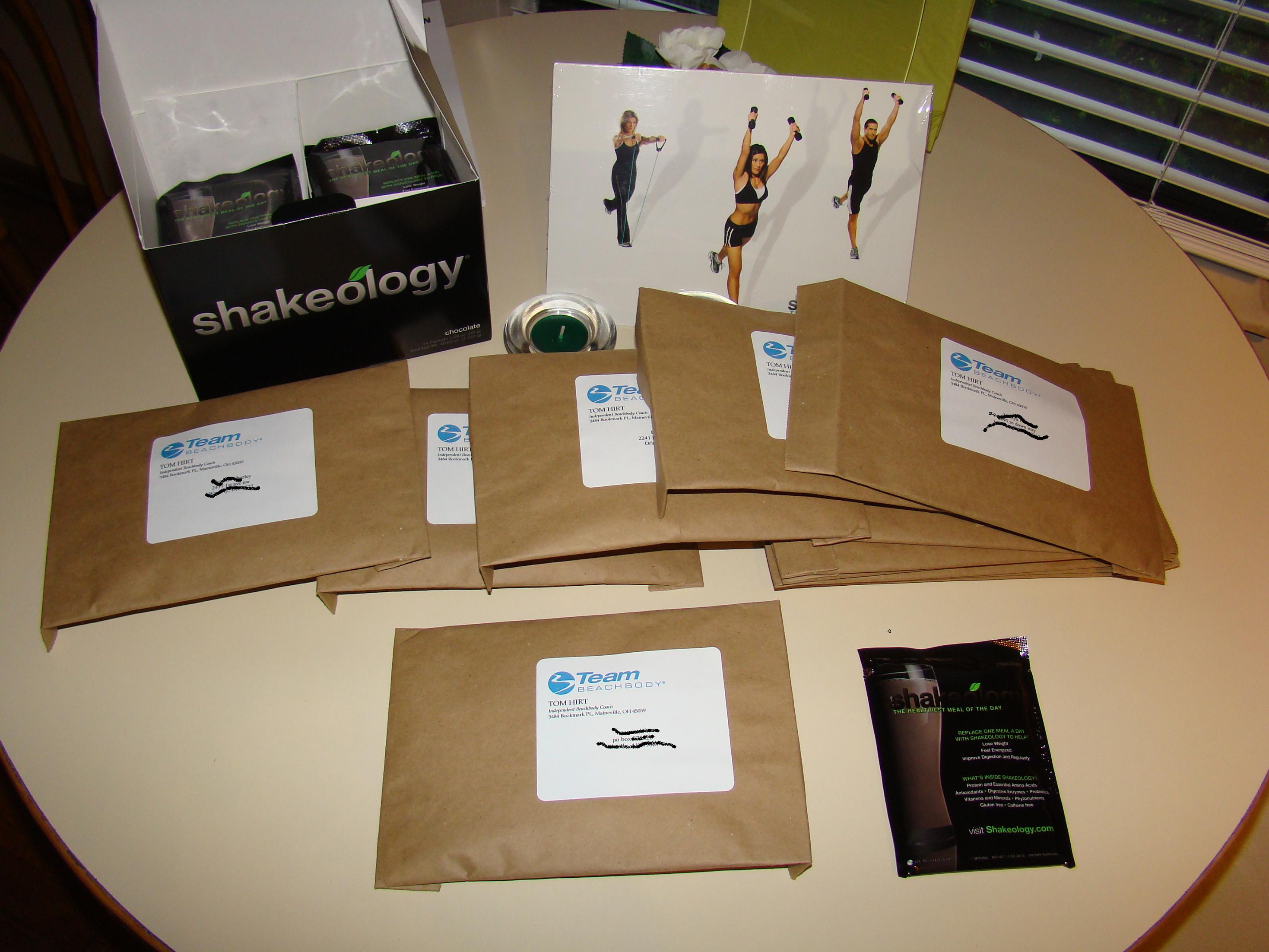 Whew! I can't believe it's done! These will be mailed out on Wednesday.
Now remember you can mix this with cold water and it will taste great. But if you are heading into a work out or want to use as a meal replacement, try one of these recipes out!!
Please give me some feedback on your thoughts about Shakeology. Let me stress that one package will not make an earth shattering change. It takes about 5 days or using it in the 3 day cleanse plan to really FEEL the results. And with the bottom of the bag return policy, there really is no reason not to try it out. Order with the Home Direct option and receive free shipping. Now you really have nothing to lose to try it out!
For more information, visit My Shakeology site.