My copy of P90x3 has just arrived!!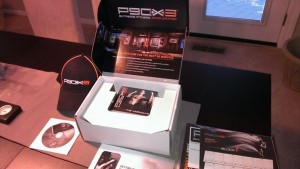 I'm starting a 90 day P90x3 Challenge group in Facebook starting Jan 3rd!! So message me if you would like to be included. It's a great way to keep accountable. And now that the workouts are 30 min, that removes the biggest obstacle for most folks….TIME!!!
In the meantime I plan to understand the workouts, schedule and nutrition guide. And of course get a few workouts under my belt!
If you haven't decided on P90x3 yet, or understand what all the hype and excitement is about, check out my p90x3 Primer.
And remember, place an order in December and get free shipping. Order before Dec 31st and you also get that free cool P90x3 hat!!
How do I order?  Good question. Here are the links. Refer to the above Primer for details!
P90X3 CHALLENGE PACK:  (This is always the best option when purchasing with Shakeology to truly get the best results. The pricing is the best discount going.)