Have you seen the latest all out marketing campaign for the water flavoring product called Mi0?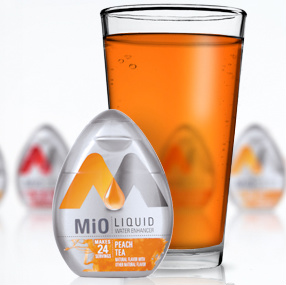 Watching the commercial I was already yacking as they swirl this red thick liquid into a perfectly clean glass of water. The red coloring misting and swirling through the water. All I can think about is the petro-chemicals used for the color dyes and who knows what they are using for the zero sugar claim. And lets not even get started about the artificial flavor options.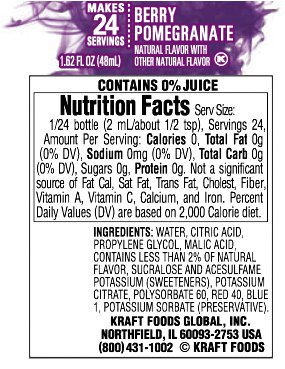 So looking long and hard I finally found a Nutrition Fact label that confirmed my suspicions. And Kraft is behind this. Wow, big surprise.
This really is a toxic mix of Polusorbate 60, Red 40, Blue 1 along with the other usual suspects.
I highly recommend reading the books "The One Hundred Year Lie" and "Twinkie, Deconstructed" to understand what this label means.  My fear is most will look at the Sugar 0g and go "oh great!".
Drink your water people. Drink Sparkling water. Add your own real lemon or lime slices. But don't buy into this toxic swill.