I think the biggest résistance I come across with Shakeology is the price. And I can appreciate that as there are so many other protein shake brands out there on the market. And I think others smarter than me have already shown how Shakeology is in a completely different class of product…which sadly goes unnoticed as folks do just look at the bottom line. So my post today is not to rehash the issues of value. Rather, how does Shakeology actually visually stack up against the process to make a similar shake.
This experiment so to speak started when I can across this excellent video from Dr. Mercola.
I've been following Dr. Mercola and respect many of his views on nutrition and health. So I immediately went to Whole Foods and as luck would have it, they were having a 25% discount on all supplements! So here is the list of items I purchased:
Avocado – Whole scooped, bowl
Chia Seeds, 2 tsps. Grind
Coconut Oil, 2 oz, bowl
Flax seed whole, 1 oz. Grind
Organic Whole Husk Psyllium, 1 oz, bowl
Black Sesame seeds raw, unhulled, 1 oz
Vegan Protein Power (Sun valley makes the best in my mind regards what Dr. Mercola wants to sell his) 1 scoop, bowl
Cinnamon, 1 tbsp Bowl
Branched Chain Amino acids powder, 1 tsp, bowl
Creatine powder, 3 gr, bowl
Dr. Mercola Greens Powder, 1 tbsp, bowl
Tisano  -Cacao Nibs, 2 tbsp , Grind
Note: Measurements above are not what I purchased but what I used in my first recipe.
Even with the 25% discount, I ended up spending close to $90.
But now the fun started as the recipe requires some items to be ground up before adding to the main mix. I went ahead and used less water just like Dr. Mercola. Granted it was my first time making this, so maybe my second effort won't look like I tornado went through the kitchen.
But how did it taste you might be wondering?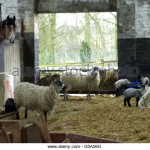 Well…putting this nicely as I can…it brings the barn straight to your mouth.
It's possible I did go crazy on the Greens powder and could have went more aggressive on the Cacao nibs. But I think this brings home a point Shakeolgy likes to make and that is….it's real tough to bring all these natural ingredients together in a form that taste great.
So the end result is I'm going to try my best to refine this recipe to give it a fair shake, no pun intended. But as it's shaping up I should just listen to my wife and stick with Shakeology. Not only because it comes in at the same price, but if I leave the kitchen in the same mess a second time, I'm a dead man.